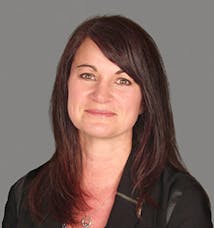 BROKER/REALTOR
®


Email Natasha: natasha@beckrealestate.ca
Phone: (403) 512-3435

 

Natasha Serrurier has been a licensed REALTOR® working in Calgary and the surrounding area since 2004. She also obtained her Broker license in 2011 and is a Certified Condominium Specialist. The industry has evolved a lot over this time and the market has fluctuated a great deal requiring successful Realtors, like Natasha, to adapt their marketing strategies, keep current with technology and be diligent in order to achieve results for their clients. Having also been born and raised in Calgary she is extremely knowledgeable about the city and its diverse communities.

Prior to a career in real estate Natasha worked for over 10 years in the field of Marketing where she developed extensive presentation, organizational, and communication skills. She is also a graduate of the University of Calgary where she achieved a Bachelor of Commerce Degree.

With Natasha's background she is able to offer her clients a very high level of service and has a proven track record of getting the job done. Her experience, knowledge and tenacity assure you that when you sign on to work with her you will be satisfied and secure in knowing you are making knowledgeable real estate decisions.